Break your plans down into manageable tasks
Aeriform keeps all the parts of your plan in one place, helping you to stay focused. At a glance you will know what items need attention so you can complete your plan. Aeriform helps keep the work that needs to be done readily available and not "out of sight, out of mind".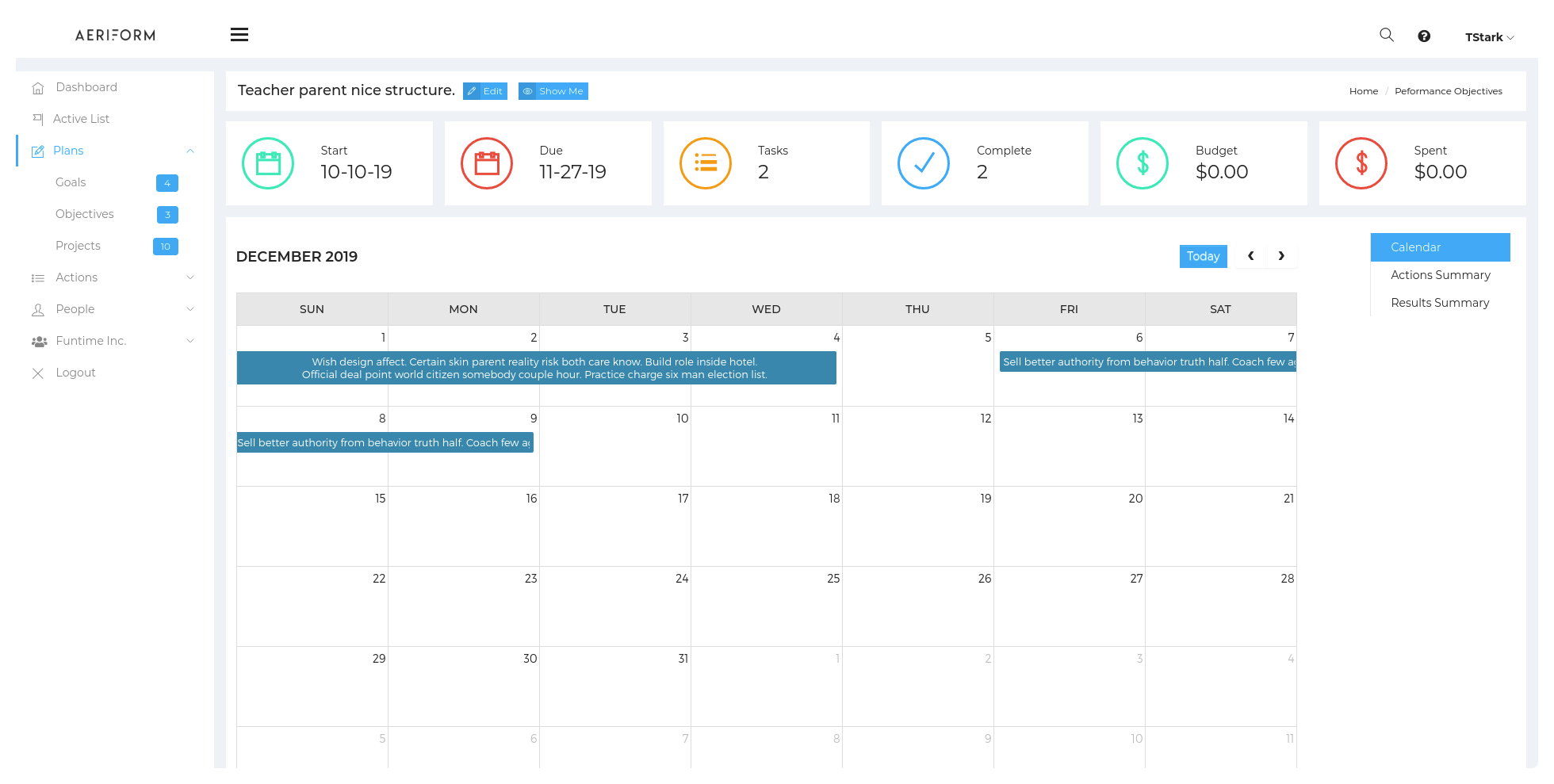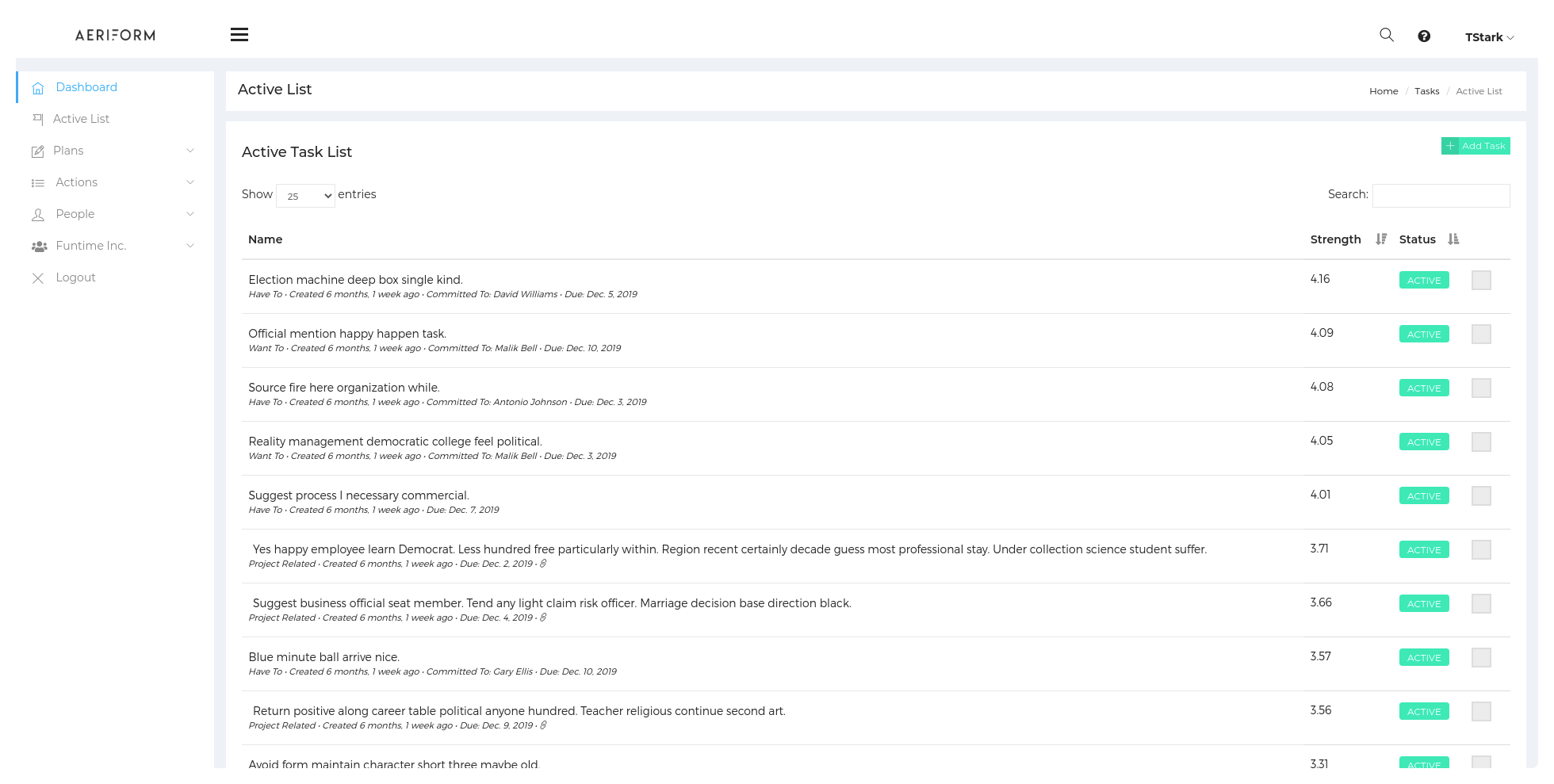 Take care of the first things, first - meet our "Active List"
Imagine a list that aggregates all the tasks that need attention now. Aeriform places active and pending tasks that you are responsible for where you can act on them. We then sort tasks on their strength of importance, giving you a head start on what to tackle first.
A bird's-eye view that can guide your efforts
We all like dashboards, but they lose usefulness if they aren't actionable. Whether you are managing the work for yourself or a team, Aeriform helps you decide the next step. Need to understand what types of tasks get the most of your attention? No problem. Need to see your commitments? It's there. Need to understand the task workload across your team? Got it.
A Few of Our Favorite Things
Task Conversion
Some tasks need more attention to detail and Aeriform can help you with that. Convert individual or plan related tasks to standalone projects with a click.
Dashboards
Get an overview of where you are at an individual or team level. If you need to course-correct, Aeriform helps you find the best path to take.
Constantly Improving
Since Aeriform is web-based, new features are available as soon as they are ready. Continuous improvement is part of who we are, this is just the beginning.
Excellent Support
Helping others is why we made Aeriform, and we believe responsive support is a key part of that. We're always here to help you find a solution.
Pricing that Makes Sense
Every Aeriform account includes your first 14 days free, and after that it's only $10 a month (US) for you and three additional users. So, if you have a small team, invite a teammate or three to kick the tires with you. We want you to feel confident that Aeriform fits in your workflow.
Ready to get started?
Get in touch or create an account.